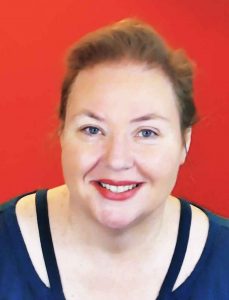 I inspire and lead the way for other bloggers and online content producers to prosper and succeed!
I began my online career in the '90s, where I was a beta tester for the "World Wide Web" and ran an online academy for America Online, teaching their employees, remote staff, and volunteers to create their online service and build their community. I extended my reach to books, where I became a bestselling author of more than 60 computer and travel guidebooks. I have taught over 5,000 students through courses and reached over 2 millions readers over my 20-year career.
As a businesswoman, I co-founded a successful travel publishing business that produces innovative and award-winning guidebooks. Through that business, I built my mailing list to more than 60,000 and that single list has driven sales for YEARS and recently resulted in a $18,000 product launch.
In October 2016, I decided to "do something I love" with a personal blog about my DIY projects & crafts. I had NO mailing list, but I knew I needed one so I could reach MY people. In January 2017, I created a resource library out of necessity — I needed a place to house my DIY & craft downloadables for my blog readers. I was astounded to discover just how successful that resource library would be in building a list from scratch. In less than six months, I had more than 10,000 subscribers. I spent no money on Facebook ads to build this list, nor did I use pop-up ads on my site to get people to join it.
By January 2017, I had over 26,000 subscribers.
I can teach you how to do this, even if you're brand new to the whole idea of a mailing list and list-building.
Here's what students who've taken Jennifer's courses have to say:
"Jennifer is an awesome teacher! I've taken several online classes, and she is by far one of the best I've learned from. Not only is she thorough, but she is clear, easy to follow, and anticipates questions beautifully. Her combination of video and written instructions is a win for all learning styles, which is a bonus. She's also fun!" — Lisa Yvonne
"Jennifer is the first teacher I've met in years that puts her students first. She gives excellent instructions, answers all questions, and lends a hand when you're stuck! I've never had a more pleasant or effective learning experience." — Michelle Darby
"Jennifer has nailed my style of learning. I need actionable steps and I need them in order. Without knowing what I need to conquer first, I get lost and overwhelmed. Not only has she mastered the step-by-step approach to teaching but she also offers a personal approach. I love knowing that I can ask any question, at any time, and get an answer. She is obviously committed to the success of her students; it shows with everything she does!" — Kara Fidd
"The depth of information you will find in Jennifer's courses is beyond comparison! Jennifer is easy to listen to, very professional, and has a teaching style that makes anyone feel like they can learn! I've taken many courses and this is the first one that feels like everything is spelled out for me in an easy to understand format. She makes learning enjoyable and effective!" — Amber Fox
"Jennifer is a delight to learn from – she knows her stuff, and she shares so much value with you in her courses – it's amazing they don't cost twice the price!" — Lois @ Live Nourished